Dead for a Day
Resurrection
Eric R. Pianka was a son, a brother, a student, an uncle, a lover, a teacher, a husband, a father, and, during in his old age, a doting grandfather. Pianka survived several near death experiences, including a bazooka shell blast, being gored by a bison, and nearly drowning in the Rio Grande. He crossed the Pacific on the surface twice and visited dozens of countries on all the continents, as well as many major islands. He cared deeply about the human dilemma and the rape of Earth.


Watch the Ontogeny of Eric Pianka (2.4 megs, one minute)

Watch Domino Effects in Two Parts (6.5 minutes)

Pianka was born in the mountains in the shadow of Mount Shasta in Siskiyou County along the California-Oregon border in 1939. He discovered lizards and snakes at age 6, when he became entranced with these splendid creatures. At age 13, he was seriously injured in a Bazooka blast in the front yard of his childhood home in Yreka, California. His left leg became gangrenous, and he lost 10 cm of his tibia, as well as the terminal digit of the middle finger on his right hand. Pianka's childhood injury left him with a short and partially paralyzed leg, which seldom slowed him down very much. In later life, his short leg resulted in spinal scoliosis and cervical spondylosis (an S-shaped spine and a pinched brachial nerve between neck vertebrae).

During his first year in high school, Pianka was bedridden and had a home teacher who taught him English and typing. As a plump gimp in high school, he joined the American Society of Ichthyologists and Herpetologists as a life member. He always maintained that one of the most important courses he took in high school was auto shop (he completely rebuilt his first car, a 1948 DeSoto, for this class). Upon graduation from high school, he and his brother (then ages 17 and 15) travelled 9,200 miles from northern California to 200 miles
south of Mexico City, returning via Texas, Louisiana, and 8 other states. They collected snakes and butterflies along the way and had numerous adventures and mishaps. At a roadside "snake house," Pianka was thrilled to find an unattended, unlocked cage containing two cobras -- his late brother Mike thought Eric was mildly crazy when he opened the cage and prodded the snakes with his cane to make them hood!

Pianka attended a small liberal arts school, Carleton College, in Northfield, Minnesota, where he spent the four coldest winters of his life and was awarded his BA with a major in biology in 1960. He was only a "C" student as a freshman, but steadily improved, earning straight "A's" as a senior. During the summer between his sophomore and junior years, with college buddies, he went on another more extensive trip through Mexico all the way into northern Guatemala, collecting reptiles and butterflies. In 1959 as an undergraduate, he published his first scientific paper, a short note coauthored with Hobart M. Smith on his Mexican collection of reptiles. His lifetime goal at that time was to write the definitive book on Lizards and Snakes of Mexico, something which still has not been accomplished by anyone and may never be!


Pianka was dismayed to find himself denied admission to the best graduate schools (Harvard, Stanford, and the University of California at Berkeley), so he made last-minute applications to three "second rate" northwestern universities during the summer of 1960. He was admitted, but without financial aid, to all three and chose to attend the University of Washington in Seattle because it was farthest from home. (At that time, Washington had not yet acquired its present reputation, which was partially attributable to the production of Pianka and his peers.) His arrival there coincided with those of Gordon Orians, Mary Willson, and Christopher Smith. Other graduate students in the Department included Jared Verner, Charles King, John Emlen, and Henry Horn. R. T. Paine was hired later.

Pianka's major professor in graduate school at Washington, the late Richard C. Snyder, was a functional anatomist. Studying lizard ecology and diversity, Pianka spent the springs and summers of 1962-1964 doing fieldwork at a series of desert study sites, ranging from southern Idaho through southern Arizona. His late brother Nick and several others served as field assistants.


In 1965, Pianka finished his Ph. D. and began a three year N. I. H. postdoctoral with the late Robert H. MacArthur at Princeton University. Soon thereafter, he married, and with his wife Helen, spent 18 months doing fieldwork in the Great Victoria desert of Western Australia from mid-1966 through early 1968. In Australia, they discovered the world's richest known lizard faunas, as well as half a dozen previously undescribed species of lizards, two of which were named after them (Ctenotus helenae and Ctenotus piankai). A cestode Oochoristica piankai, a tapeworm parasite of the Australian agamid Moloch horridus, and a nematode parasite (Skrjabinodon piankai) of Australian knob tailed geckos Nephrurus have also been named in Pianka's honor.


In the summer of 1968, Pianka accepted an Assistant Professorship at the University of Texas at Austin, where he has stayed ever since. Pianka was Managing Editor of the American Naturalist from 1971-1974, and he was on editorial boards of the American Naturalist, BioScience, National Geographic Research, Research and Exploration, as well as the Encyclopedia of Environmental Biology. Pianka gave hundreds of invited lectures at most of the world's major academic institutions. He gave the plenary lecture on the state of the art of community ecology at the First World Congress of Herpetology in Canterbury in 1989, and, at the 18th International Congress of Zoology in Athens in 2000, he presented the opening address entitled "A General Review of Trends in Zoology during the 20th Century."


During his 50 year academic career, Pianka published nearly 200 scientific papers, several of which became "Citation Classics." His intercontinental comparisons of desert lizard ecology became a standard textbook example. His textbook "Evolutionary Ecology," first published in 1974, went through six editions and has been translated into Greek, Japanese, Polish, Russian and Spanish. It is available as an eBook through Google. With Ray Huey and Tom Schoener, he co-edited a symposium volume in 1983 entitled "Lizard Ecology: Studies of a Model Organism" (Harvard University Press). In 1986, he published a synthesis of his life's research, an important book entitled "Ecology and Natural History of Desert Lizards. Analyses of the Ecological Niche and Community Structure" (Princeton University Press).

Pianka was a Guggenheim Fellow in 1978-1979 and a Fulbright Senior Research Scholar during 1990-1991 (both these were spent doing fieldwork in Australia). His department awarded him the Denton A. Cooley Centennial Professorship in Zoology for life in 1986. In 1990, Pianka submitted his collected papers to the University of Western Australia for which he was awarded the Doctor of Science degree. In 1994, with Laurie Vitt, he co-edited another symposium volume on "Lizard Ecology: Historical and Experimental Perspectives" (Princeton University Press). Also, in 1994, he published an autobiographical account of his adventures in Australia "The Lizard Man Speaks" (University of Texas Press).

In 2003, with coauthor Laurie Vitt, the most important book ever written about lizards "Lizards: Windows to the Evolution of Diversity" was published by the University of California Press, Berkeley. This book on lizards won the Best Non-Fiction Book Award at the Oklahoma Center for the Book in 2004 and the Grand Prize at the Ninth Annual UT Coop Robert W. Hamilton Book Awards in 2005 (Read selected pages).

With the late Dennis R. King, Pianka coedited the ultimate reference volume on monitor lizards "Varanoid Lizards of the World," a collection of essays by over 30 international experts published in 2004 by Indiana University Press (peruse selected pages). Pianka was chosen as the Herpetologists League's "Distinguished Herpetologist" in 2004. In the same year, at the joint Ichthyologist/Herpetologist's annual meeting in Norman, Oklahoma, Pianka was honored in a session organized by Gad Perry and Laurie Vitt entitled "Ecology and Evolution of Reptiles: A Tribute to Eric Pianka." Many of his students and colleagues gave papers at this session. At the same meeting, the American Society of Ichthyologists and Herpetologists passed "Resolution of Piankafication" which was published in their journal Copeia 2004: 989-990.

In 2006, The Texas Academy of Science named him "Distinguished Scientist." He received a standing ovation for his acceptance speech on the Vanishing Book of Life on Earth, which was unfortunately misinterpreted by an intelligent design advocate in the audience (to read about this vilification, slander, and resulting controversy, click here).

Pianka and his graduate student Stephen Goodyear spent September-December of 2008 continuing field work at two study sites in the Great Victoria Desert of Western Australia. People were surprised to find an old ecologist avidly pursuing field work at age 70. They participated in making a wildlife documentary video on monitor lizards, "(Lizard Kings," which premiered nationally in the USA on PBS NOVA on the 20th of October 2009. Another version of this video, which showcased some of Pianka's research, also premiered down under on the Australian Broadcasting Corporation ABC on 18 July 2010. It received several awards for best wildlife documentary.

Pianka became a Fellow of Ecological Society of America in 2013. He was elected to the American Academy of Arts and Sciences in 2014. In 2015, he gave the Keynote address at the Interdisciplinary World Conference on Monitor Lizards at Phranakhon Rajabhat University in Bangkok, where he won the Auffenberg Medal
for "excellence in monitor research." The Ecological Society of America awarded him their highest honor of "Eminent Ecologist" (U.T.News) in 2015. The American Society of Naturalists held a Symposium in 2016 celebrating his classic paper on Latitudinal gradients in species diversity: A review of concepts. American Naturalist 100: 33-46 Download pdf.

This paper has been reprinted in 3 books:

C. F. Jordan (ed.) 1981. Tropical Ecology, Benchmark Papers in Ecology. Hutchinson Ross Publishing Company.

Robin L. Chazdon and T. C. Whitmore (eds.) 2002. Foundations of Tropical Forest Biology: Classic Papers with Commentaries. University of Chicago Press, Chicago.

M. V. Lomolino, D. F.Sax and J. H. Brown (eds.) 2004. Foundations of Biogeography. University of Chicago Press, Chicago).

Celebrated in Asilomar in 2016. Latitudinal Gradients in Species Diversity: 50 years since Pianka.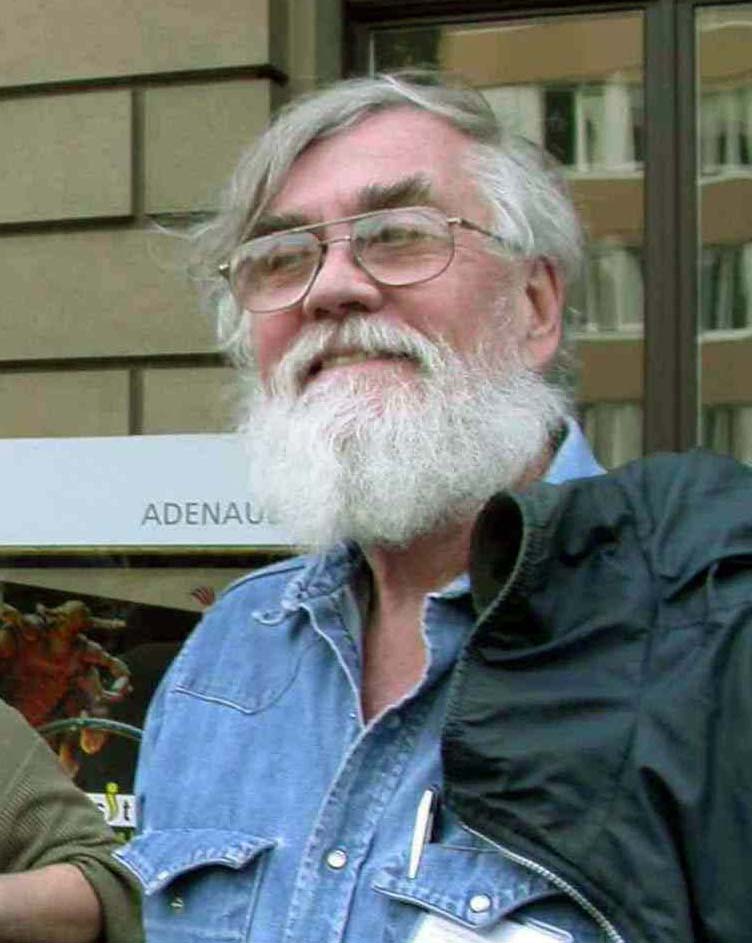 Pianka supervised 21 graduate students, many of whom hold tenured positions at major universities, including Ray Huey, Richard Howard, Jos. J. Schall, Nancy Burley, Anthony Joern, Mary Wissink George, Duncan MacKay, Christopher Schneider, Kirk Winemiller, Mitchell Leslie, Dan Haydon, Ray Radtkey, Gad Perry, Monica Swartz, Nancy Heger, "Ramki" Ramakrishnan, Bryan Jennings, Wendy Hodges, Carla Guthrie, Stephen Goodyear, and Alison Gainsbury.


Pianka's hobbies included chess and falconry. He was a jack-of-all trades but a master of none: he did his own auto repairs, wiring, plumbing, building, fencing and weeding. He learned carpentry from his father and he loved to build, although he did not like finish work very much. He built an addition on to one house, a store (now a house), two barns, and the house he lived in on Flat Creek. He was predeceased by his mother, father, sister, and two brothers. His survivors include his two daughters, three grandchildren, an ex-wife (mother of his children), an ex-non-wife, and a small herd of American bison.


Pianka spent nearly 10 years of his life living in the desert, often alone, and he liked to think of himself as a hermit and a desert rat. He spent seven years down under and at times, he was at one with the bushfly. He spent the last half of his life living in the Texas hill country in a "shack on Flat Creek," where he became known as "Tatonka Pianka."

He tried his best to live an ecologically responsible life. He commuted in a Prius and had a rainwater catchment system, two water wells with solar-powered DC pumps, an evacuated tube solar water heating system, a 2400 watt wind turbine, as well as a dozen solar panels on his roof. During some months, these generated more power than he consumed.




Listen to an Interview with ERP (57 minutes)


Click here to watch Quicktime movie of Bison running (80 megs).
Herd Bull Lucifer in 2003
Lucifer in 1994


Lucifer stood a full 6 feet tall at the shoulder and

weighed about 2700 pounds (he got his name because

he also jumped a 4 foot fence!)


Geneva and Old Cow with newborn calves.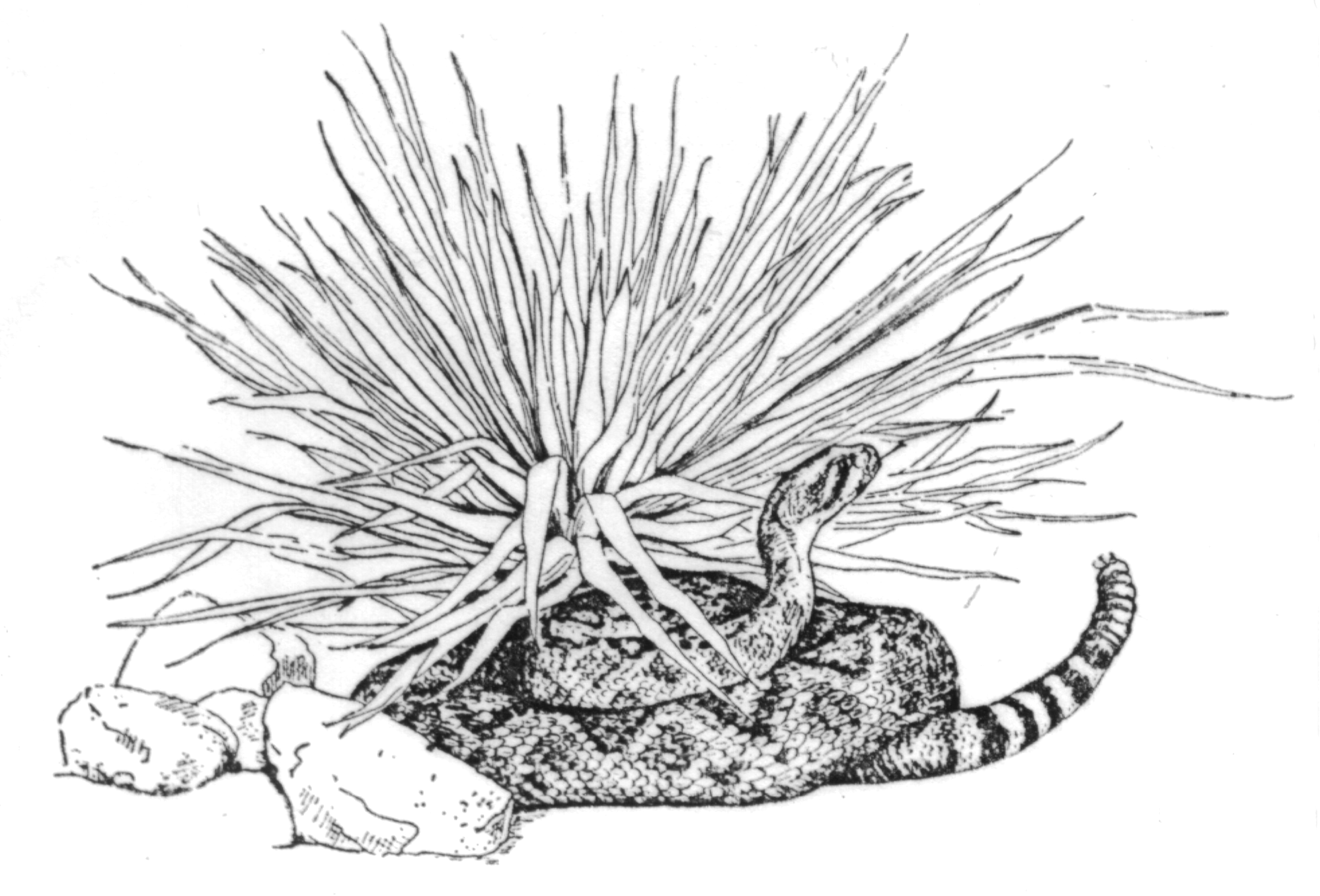 ---
Eric Pianka can be reached at eric.pianka@heaven/hell.com
---
Return to Pianka lab page